There's nothing the specialty audio/video world needs more than new blood. The audiophile hobby was created by, built by, designed by, bought by and is still controlled by baby boomers, who are approaching their sixties. Home theater enthusiasts grew in number decades ago with the rise of technologies such as VHS and Dolby 5.1 surround sound. That said, it's been more than a generation since we've had a significant influx of new enthusiasts, despite a steep growth curve in technological innovation in consumer electronics.
There are many reasons why there has not been enough new blood in the AV specialty over the past 20 years. AV technologies are often complicated, off-putting and sometimes downright snobbish. Women generally enjoy movies and music, but none of the other goofier parts of the hobby, so they make up only a tiny fraction of the enthusiast market. The alumni who run the establishment's audiophile print and consumer electronics magazines simply can't resist promoting older, low-res technologies, despite significant advancements in audio-visual technology, including streaming. HD audio, multi-channel surround sound, 4K movie streaming, cheap-bright-thin 4K/8K TVs, and much more. They want to talk about vinyl (remember, half the dynamics of a single CD – not an HD file, which is even better…and a lot of that "warmth", i.e. pure physical distortion). There are so many other reasons. Lack of enthusiasm from AV enthusiasts for unlimited music streaming at $15 per month. The antisocial nature of sitting in a dark room looking for your own personal audiophile genius, instead of interacting with others.
Big box stores have lost that customer service experience
The main factor as to why there aren't more AV enthusiasts is that people who might "join the club" simply don't know the benefits of the hobby. With all due respect to Costco, Wal-Mart, Target, and Amazon, they don't really deliver a "wow" experience in their retail/wholesale/online areas. You just have to figure out what audio-visual equipment you want, then buy them like they're not so different from a 32-pack of Cottonelle toilet paper or a four-pound box of Cheerios. There's nothing "special" about this audiophile or home theater experience. Let's not let Best Buy off the hook either. As the only remaining national "big box" electronics retailer, they offer a high-profile retail experience led by undertrained, underpaid staff, who will quickly ignore you (introverted millennials – lots of between them), before asking you to verify your phone to do your research. The art of selling is dead at Best Buy, unless you slip from the blue shirts to the black shirts in the Apple section, because the people at Apple are real Apple employees (similarly, the people Android kiosk will help you find a phone). It's an easy-to-see, albeit sad contrast for someone like me, who remembers the day he showed people something a little better in the AV business. You'd be shocked how many times these people have come back and upgraded, but that premise is based on the idea that they've already been exposed to the products and the experience.
Don't worry, there is hope.
I have been playing golf since I was eight years old. At this point, I've had the good fortune to play 73 of US Golf Magazine's Top 100 courses (19 of the Top 20) which has been a tough project to complete during COVID, but I'm looking forward to completing this summer for come. One of the trips that every golfer in the world should take is to Pebble Beach, south of Monterey, California. The 17 Mile Drive/Carmel area is perhaps as beautiful as anywhere in the world, and Pebble Beach gives every golf hacker with enough Benjamins in their pocket a chance to play a truly epic beachside course. from the ocean, championship level. There are other courses to play there (avoid Spanish Bay if you ask me, but it's a good place to stay at the resort) including Top 100 Spyglass Hill, Monterey Peninsula Country Club, which has two 18-hole courses (Note: MPCC is private, so your pro or you may need to call a local member as your contact).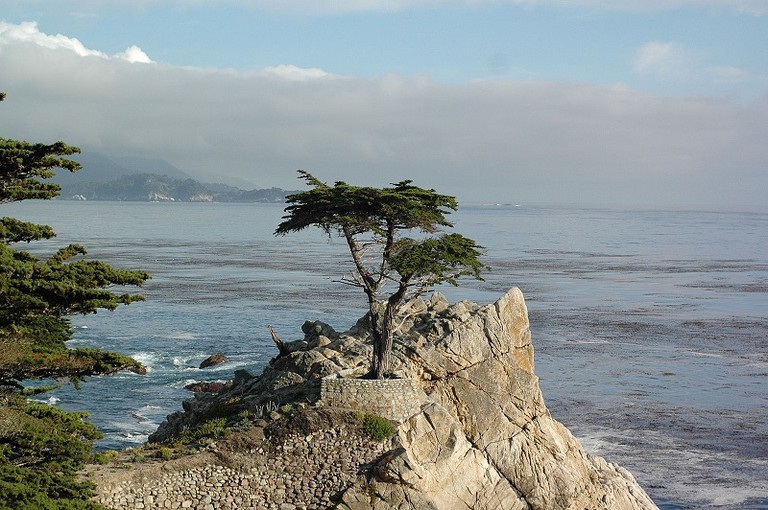 Pasatiempo just north in Santa Cruz, which was the home run of Allister Mackenzie (designer of Cypress Point, Augusta National, The Valley Club of Montecito and other famous and classic designs), and is a hidden gem if ever there was one one in golf. Cypress Point may be the finest course on park property (or on planet Earth) but it's ultra-exclusive. Unless you know a member and they call you for an unaccompanied tour, this one could be seen from the street.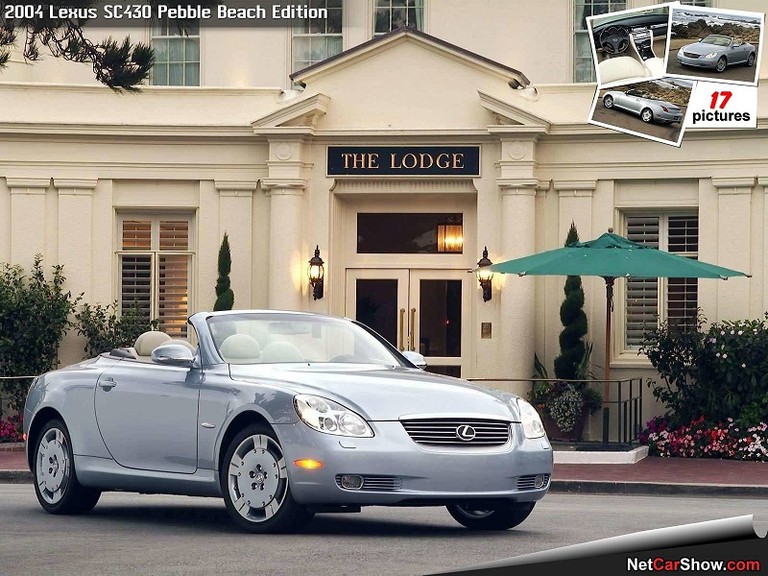 At the Pebble Beach lodge they have a co-marketing agreement with Lexus
this is an amazing bonus if you and your partner are going to Carmel for a vacation. They have a fleet of very well appointed Lexus cars parked in front of their resort, which you can borrow, like an electric bike at a hippie hotel. The valets do it for you, and you don't need a Hertz or Avis rental contract to see Lone Cypress, tour 17 Mile Drive, or go to a scenic lunch in downtown Carmel. You can say hello to Dirty Harry if you see him because I think he likes Lexi (or is that Lexus?)… It's a lot of fun.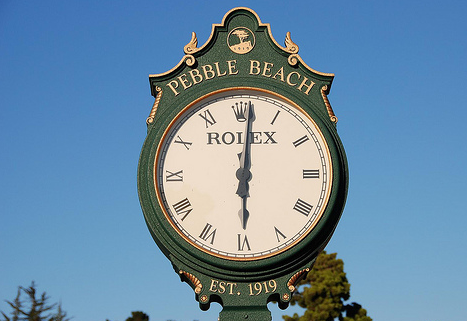 Pairing the sights, smells and thrills of a world-class golf trip and luxury vacation with your automotive brand loyalty is nothing short of awesome, and Lexus isn't the only luxury brand in the game. Rolex is another player at Pebble, as well as almost every other truly famous golf course. Somewhere near the first departure, where departure times can follow a clock, is a large Rolex outdoor watch. While you're on the first tee at Riviera, Pebble Beach, Seminole, or Shinnecock in the Hamptons, you'll be reminded that Rolex is synonymous with the experience you're about to have, and that's a good thing. Yes, Tiger Woods, Phil Mickelson, Jack Nicklaus and many more wear Rolex, so if you want to be a champion you might want to join their club. It's association marketing, and it's very effective. Although I am a Mercedes Benz and Patek Philippe man myself, I have very positive thoughts of the Lexus, Rolex and Pebble Beach brands to this day. These brands won the battle with me in my thirties, and since I spend more as an older man on luxury goods, they own that part of my spending consciousness.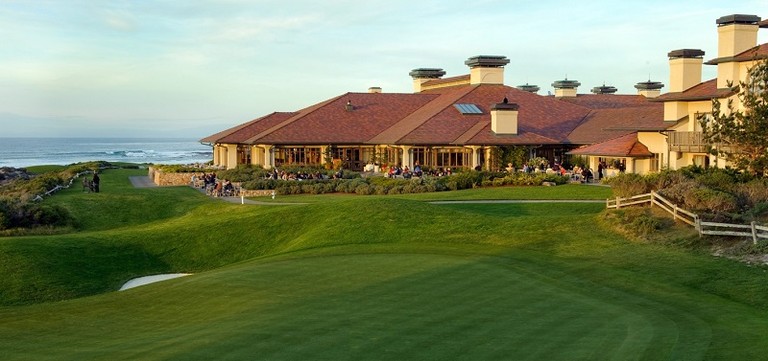 Could specialty audio be marketed like this?

Could specialty audio and audiophile markets "borrow" this genius marketing stunt? They certainly can. Imagine discovering that in the lobby of a resort like Spanish Bay (cool place to stay in Pebble, in terms of a hotel with great restaurants, experiences, views, etc.), there was a music room, where a complete audiophile system was perfectly (don't scare the wives) installed, calibrated and equipped with comfortable seats for people to listen to music that could possibly be for sale too? Audio equipment is definitely for sale and could easily be matched with a local dealer, if for a few peak months at a resort you could educate people who can afford $1000 a night for a hotel, $550 a game golf, and beyond. These are the customers we need to make enthusiasts, people who didn't know you can lower your blood pressure by listening to Miles Davis for 15 minutes after work. People who may have never experienced high-end audio, such as those who attend regional trade shows, local dealers, and read all the audio visual websites.
Beyond hotels, there are other places that could find targeted but well-heeled customers. Country clubs, posh office buildings, FBOs (airports/private jet terminals), schools, fine restaurants and beyond.
One of the biggest problems in audio is that the stagnating demographic of enthusiasts is continually buying up quality used AV equipment, making the high-end consumer electronics industry a slowly growing share. of the global CE space. Imagine an influx of 5,000 to 10,000 new customers in the United States, who started out with high-end but reasonably priced AV or audiophile systems, but are loaded with memories of that vacation trip down Fifth Avenue or of a posh getaway to Beverly Hills or that once-in-a-lifetime trip to Pebble Beach and how do audio and video relate? These people would have a relationship with a leading dealership. They will have tasted the best of audio in a memorable place. They might want more. And "more" (equipment, performance, perceived upgrade buzz, etc.) is what drives both the hobby and the specialty audio/video business.
It's time to think outside the box. "Floor covering" gear can be costly in terms of funding. Rent is always expensive on one level or another. Traditional audio lounges tend to be messy places that put off retail experiences for women and interior design-minded people. It's time to get much more creative. More and more people are getting very rich. 9/11 is when many of them flew privately or for the first time, and many haven't seen a traditional airport terminal since. COVID has forced a whole new group of wealthy people into private aviation, and the result is that aircraft charter and fractional aircraft ownership companies are running out of planes. Can you imagine running out of stereo tube preamps? It's a vision the next generation of AV enthusiasts should embrace with all they have.
embarrassed posts on Jun 10, 2022 4:04 AM
With baby boomers now in their 70s and most millennials firmly entrenched in low-quality streaming services with lo-fi speaker systems, how do we inspire a new generation of AV enthusiasts to dive into the world of Hi-Fi audio? Show them positive life experiences.
In this article by Jerry Del Colliano, he explores how lifestyle pastimes like high-end golf resorts often promote luxury cars and watches to entice their members to take advantage of these benefits while creating a positive association with them. Can the same be done with hi-fi systems?
56493
Lily: The key to finding a new generation of AV enthusiasts is positive life experiences